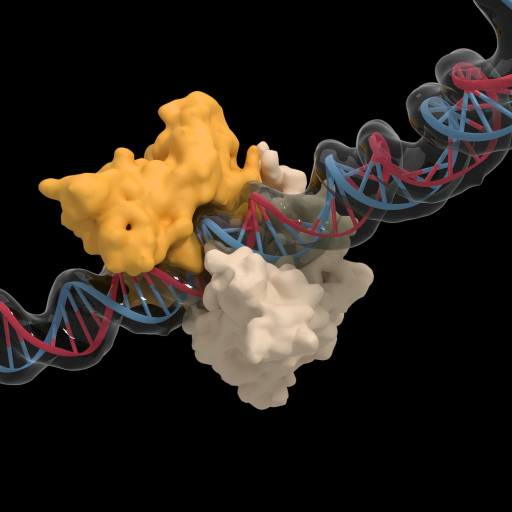 MLM 3D is a young enterprise dedicated to visualize objects smaller than the wavelength of visible light. We are focused to provide state of the art 3D graphics and durable physical representations (via 3D printing) of structural data from the life sciences and other disciplines.
From the very beginning of structural research scientist were struggling with an adequate visual representation for their molecules of interest. Sir John Kendrew and Max Perutz started in 1958 with handcrafted models of proteine structures from X-Ray diffraction experiments using copper wire or wood. Early graphical 'renderings' of macromolecular structures followed in 1964 performed on an oscilloscope at the MIT by Cyrus Levinthal and his coworkers.
MLM 3D offers visualization techniques developed for the growing demand of the cinematic industry and rapid prototyping techniques to the life science community. We portray the actual knowledge about the molecular world with a novel level of quality.