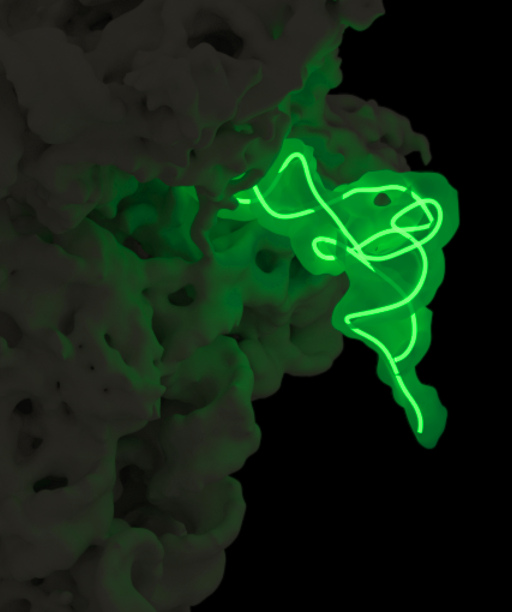 3D rendering
Even the most advanced OpenGL based realtime rendering solutions lack the final realism if it comes to the visualization of transparent surfaces and complex molecular topologies. But recently new emerging rendering strategies shift computer graphics to a new era of realism.
Now it is possible to simulate the propagation of light with sufficient accuracy to place objects to small to be seen by the human eye to a virtual photo-studio. MLM 3D offers you to do a 'photo shooting' with your 'molecules' employing studio lighting techniques popular for product or fashion photography.
Scientists and companies can now present their molecular data in a photorealistic quality like real life objects.