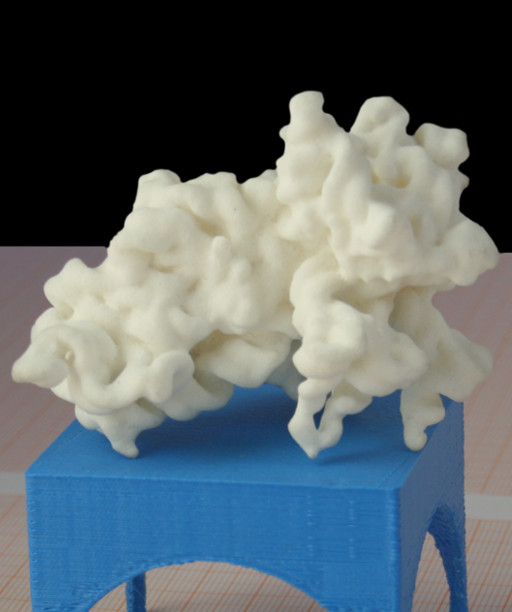 3D printing

A state of the art rendering of a macromolecular structure would be only excelled by a physical representation of it – which is now possible thanks to the evolution of 3D printing. Materializing data from structural biology research is the next logical step in visualization to do.
MLM 3D offers to manufacture large and sturdy 3D prints of molecules using the newest generation of 3D printers. These printers using techniques based on thermoplastic polymers which make very durable models possible.
Holding a 10 million fold enlarged 3D representation of a multi-protein complex is like switching from black and white to color photography. It is a unique tactile experience granting intuitive comprehension of a macromolecular structure to the expert as to the novice. Especially for scientific talks and education 3D printed models permit an instant access to the very complex and unintuitive world of the submicroscopic building blocks of life.